How to clean up after repairs
Post-renovation syndrome is the state of a person when he or she has just finished repairing an apartment, but there is no joy or energy to clean it. And because of this it seems that everything was in vain – a familiar feeling? In order to understand such a state, you do not need to be a psychologist, you just need to make one repair with your hands and find that it's exactly twice as long and twice as hard as it seems! And on top of all this after the repair there is no energy left for a very important part of it – post-repair cleaning. It is from how you spend the cleaning that your mood depends: if everything is done correctly, then you will find yourself in a refreshed and fresh apartment in a wonderful state of joy and comfort. How to achieve this – we tell you in this article.
Make a step-by-step plan of work
Before you grab hold of the cleaning, you need to think about the steps and logic of action – only in this case, cleaning will be effective, and you will save time and effort. It is necessary to move forward according to the following plan:
Take a break before cleaning. Don't jump right into cleaning as soon as you've completed the final touches on the renovation. You should at least get some sleep, or better – rest for a couple of days. During this time the paint will dry, the dust will settle, the glue will set and everything will fall into place.
Actually make a plan – write on your phone or on paper, in what order and what exactly you will do and how much time you will need for each stage of cleaning.
Purchase of necessary equipment: what you need to buy in the paragraph below (cleaners, rags, garbage bags, etc.).
Removal of construction waste (by yourself or with an order from a company specializing in garbage removal).
The removal of ordinary garbage.
Wet cleaning of all surfaces from dust.
Scrubbing complicated stains.
Window washing.
Wet cleaning of the floor (parquet, carpets): Vacuum cleaner / mop.
Polishing mirrors, glasses.
Cleaning of light fixtures (chandeliers, sconces, table lamps).
Cleaning of upholstered furniture (vacuum cleaner + special attachments).
Arrangement of furniture.
If you choose the wrong course of action, you're likely to have to redo the job – the dust will settle a second time, you'll have to rewash the windows, or you'll find that you're missing some cleaning products or tools.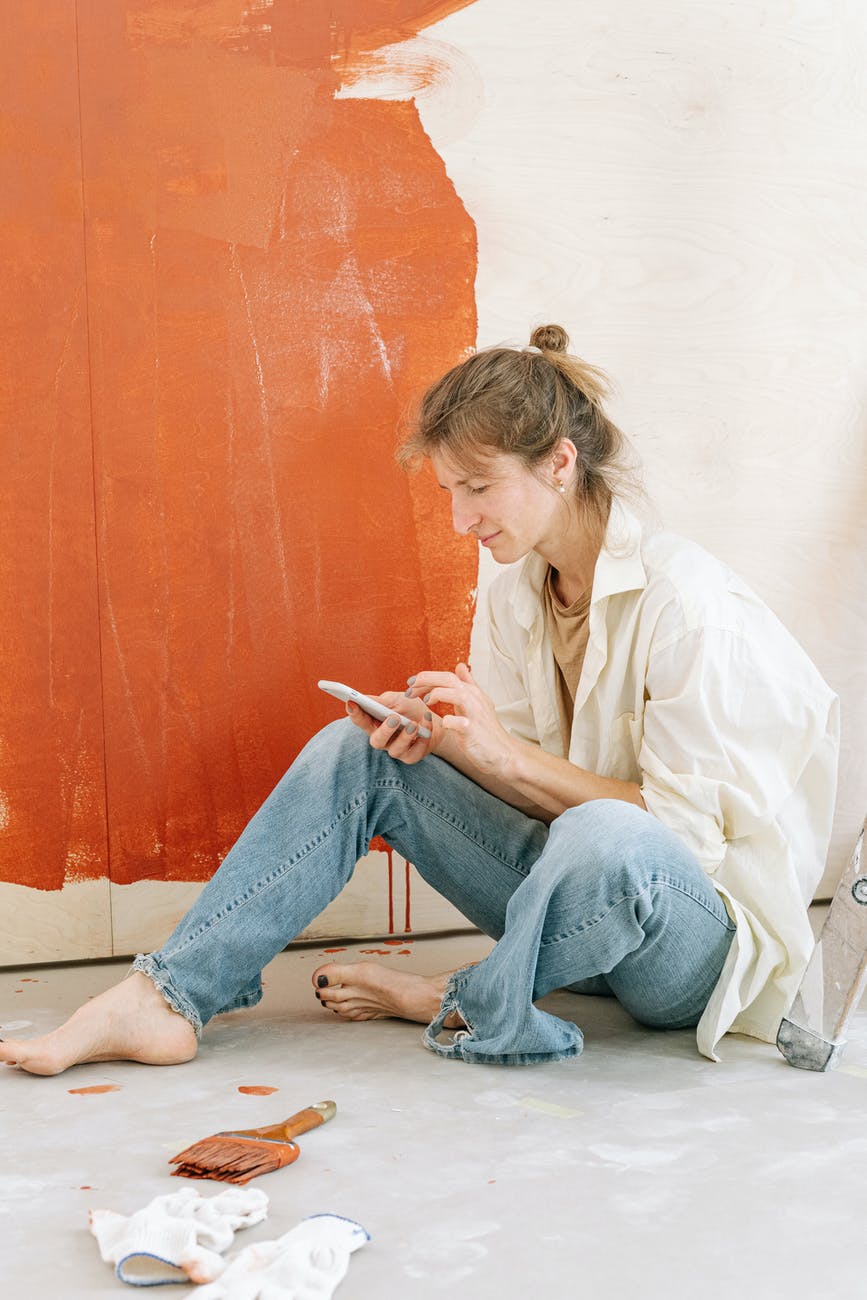 Getting Ready to Clean – Selecting Tools and Equipment
Purchase or have ready in advance the following supplies and equipment that you will need:
thick bags for construction waste;
regular garbage bags;
brushes and mops for cleaning the floor;
rags for cleaning surfaces, walls, floors, windows, and windows;
Detergents for difficult soiling – this may include plumbing cleaner;
white spirit, acetone for cleaning paint stains;
vacuum cleaner;
a brush with a telescopic handle for cleaning windows;
microfiber rags;
furniture leg covers.
Get rid of garbage and unnecessary things
The first thing to do is to get rid of large construction debris. When there is a lot of garbage after the repair, it is better to order the service of garbage removal from professionals. If you think you can handle it yourself, then pack the trash evenly, not overloading bags so they do not tear during removal. If the garbage is not dusty, the canvas bags can be reused – throw everything out of the bags into the tank and go get a new portion.
Unneeded stuff also has no place in a renovated home. What kind of things are unnecessary? Those things you do not need at this moment in time: seasonal clothing, seasonal shoes (in winter – all summer, and in summer – all winter), unseasonal sports equipment, car tires (summer or winter), things that you plan to give away or sell in the near future and already do not use them. All these things should not be stored at home, because besides the fact that things will collect dust and get in the way underfoot, it will not do anything. To free up space from such things will help a special storage service – a warm and comfortable warehouse.
Dusting all surfaces
Your task after the repair is to remove dust from all surfaces: floor, walls, furniture, windows, doors, interior items. Start with the ceiling, continue on the walls and windows, then move on to furniture and objects, and finish by cleaning the floor and baseboards.
What pitfalls you may encounter:
It is very difficult to clean dust from under baseboards and from corners and crevices: only a vacuum cleaner can help;
when cleaning a ceiling or freshly painted walls you can scratch the surface – use the vacuum cleaner attachment very carefully;
for more efficient cleaning and durable results, use microfiber cloths with "antistatic" effect: after using them dust adheres less to surfaces – use such a rag in dry form;
the filter of a regular vacuum cleaner is not designed for fine construction dust – it is better to clean it manually with wet rags;
for vacuum cleaners with bags try to change the bag more often, so that the dust does not start flying out of its holes;
If the furniture in the room where the repair was done was covered with covers – they also need to be vacuumed.